1 updates
Arberi
Osmani: Kosovo is ready to consider holding new elections in the north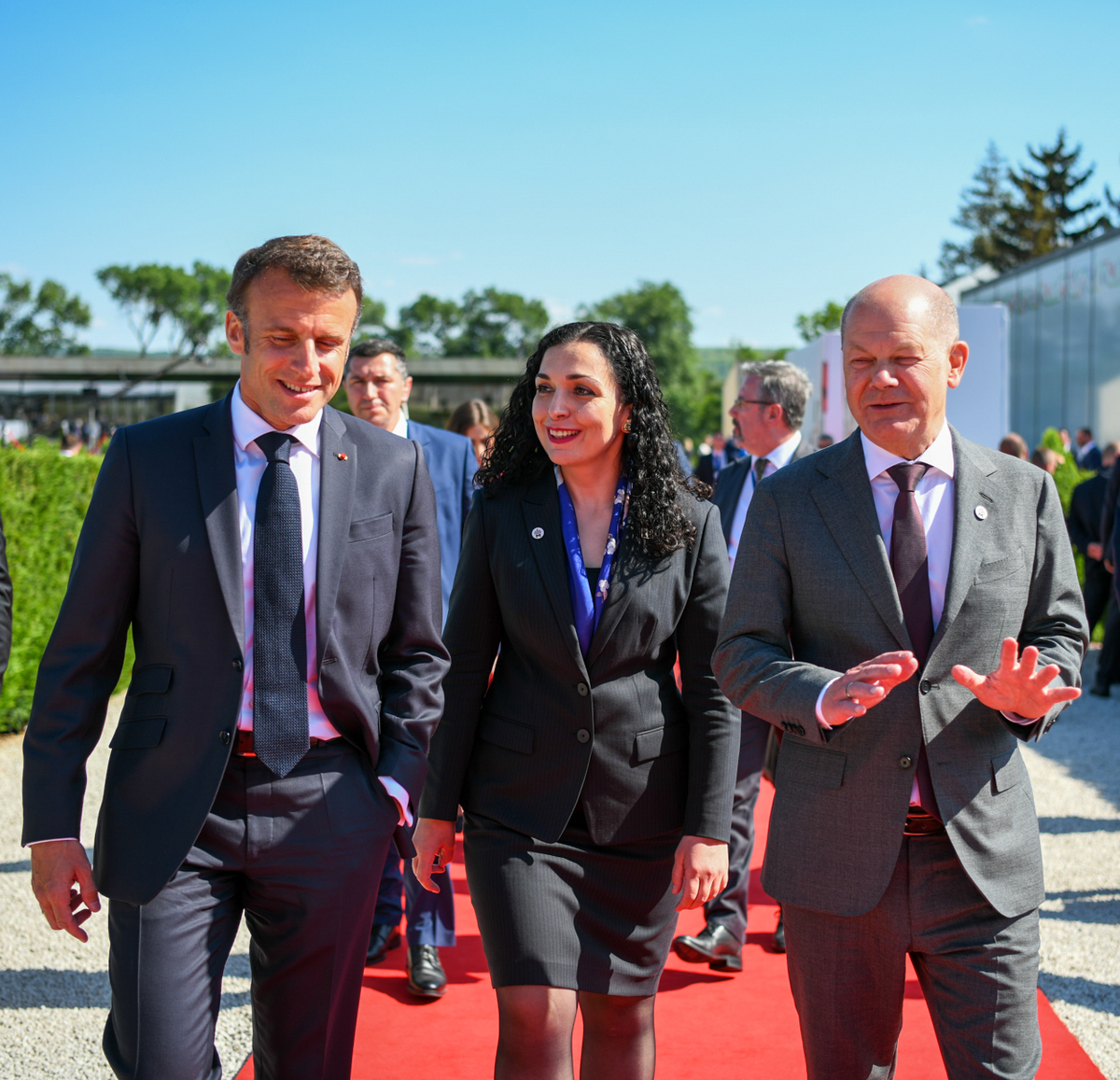 19:30
Osmani: Kosovo is ready to consider holding new elections in the north
The President of Kosovo, Vjosa Osmani, has confirmed that the French President, Emmanuel Macron, and the German Chancellor, Olaf Scholz, have requested the holding of new elections in the four northern municipalities of Zveçan, Leposaviq, Zubin Potok and North Mitrovica.
"I told him that we are ready to consider this possibility", Osmani said.
Osmani also said that he told the European leaders that the legal procedures enable holding the elections.
"This is not done immediately, but these are legal procedures that enable the citizens to decide if they want to hold elections", said Osmani./ rel
19:18
France and Germany demand new elections in the north
The President of France, Emmanuel Macron, has said that Germany and France have asked Kosovo and Serbia to hold new elections in the municipalities in the north of Kosovo.
"France and Germany asked the leaders of Kosovo and Serbia to organize new elections in the regions affected by the unrest as soon as possible," Macron said.
He said that in the coming weeks there will be a "clear decision" about the situation in the north of Kosovo and that this was agreed upon during the meetings with the German Chancellor, Olaf Scholz, and the local leaders - the President of Kosovo, Vjosa Osman, and the President of Serbia, Aleksandar Vucic.
Osmani and Vuçiqi have held separate meetings with European leaders, on the sidelines of the European Political Community summit in the Moldovan capital, Chisinau.
The situation in the north of Kosovo became tense as early as May 26, when the Kosovo Police helped the Albanian mayors of municipalities with a Serbian majority to enter the municipal offices, despite the resistance of the local residents.
The new Albanian mayors of the municipalities of North Mitrovica, Zveçan, Zubin Potok and Leposaviq have emerged from the extraordinary elections of April 23, which were boycotted by the Serbian community.
Osmani wrote on Twitter that he discussed the latest developments in Kosovo and "our joint efforts for peace, security and stability" with the leaders of Germany and France.